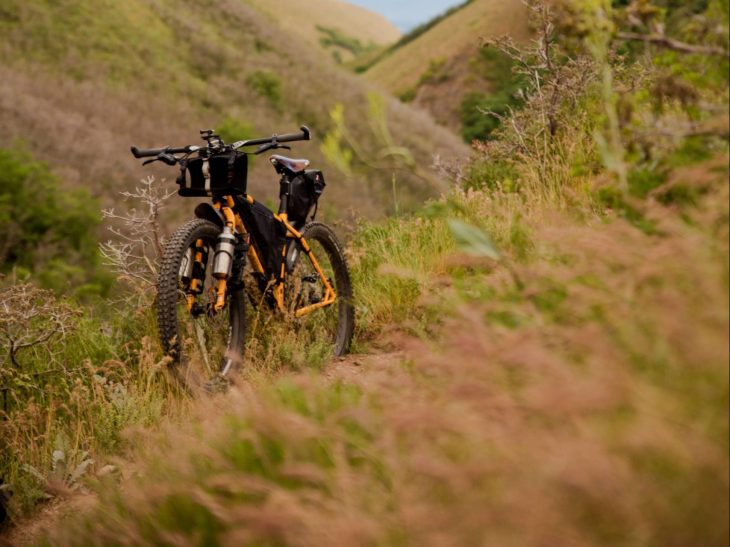 Although many pilgrims are already used to ride a bicycle as a hobby, others just choose this means of transport to do the Way of Saint James because they don't have many days to spare. Or it can be simply because they have already done it on foot and are looking for a different form of pilgrimage.
Whatever your case may be, here are some tips if you are considering doing the Camino by bike, so that you can choose the option that best suits you and know the essential material to finish your journey without any incidents.
And remember that if you want to organize your Camino de Santiago so that everything really goes smoothly, we can help you. You just have to contact us!
Which "Camino" is the best to do it by bike?
As if you decide to do it on foot, you should take your physical form into account if you dare to do the Camino by bike. Although it will take less time, to obtain your Compostela it is mandatory that you complete a minimum of 200 km (twice as much as on foot), so it is normal to do between 50 to 70 km per day.
And of course, you must consider the characteristics of each Camino de Santiago.
In this sense, if you are looking for a route without too many difficulties and with many services at each stage, the French Way is the best option. Although also traveled by many pilgrims on foot, it is still the preferred option for first-time bicigrinos.
The Portuguese Way is also an easy alternative and at the moment it is still less crowded than the French one. If you dare to do the Portuguese Coastal Way, you will also enjoy the best views of the sea in all its splendor.
On the contrary, if you are an expert cyclist and you are not afraid of long distances or steep slopes, the Northern Way or even the Primitive Way can offer you the challenge you are looking for. Another option is the Via de la Plata, although here you must bear in mind that the climate will be particularly hot during summer in some of the stages.
Which is the perfect bicycle to do the Way of Saint James?
If for pilgrims on foot one of the most important elements to consider is their footwear, the choice of the ideal bicycle is key for those who want to do it by bike.
Those who do not have their own bicycle will always have the option of renting it during the days that they are going to dedicate to the Camino. The most convenient thing is to contact an agency that will help us reserve a suitable bike and organize our trip stage by stage, offering us support at all times.
Mountain bike
Most pilgrims prefer a mountain bike because it is the model that offers the best suspension for the most difficult surfaces. Keep in mind that there will be dirt or rocky sections, so you must be prepared and have a bike that responds.
Road bike
A road bike is an option if you plan to do the Camino de Santiago changing the dirt roads for the asphalt roads that run in parallel. In this case, you should not forget to have reflectors and a light that allow you to see and be seen in any circumstance, minimizing the risks of circulating on the same road as cars and trucks.
Hybrid bike
Another option is the hybrid bike, halfway between a mountain bike and a road bike. There are bicycles of this type that have been specially designed for the Camino de Santiago with which we can face all types of terrain, both dirt and asphalt.
Electric bike
Finally, there are also those who choose the electric bicycle, although this model continues to generate controversy, as many consider the Compostela is not deserved if we choose a bike with a motor. Keep in mind, however, that this type of bikes are usually heavier, since they have a coupled motor, in addition to being necessary to recharge their batteries for several hours.
Whatever you choose, remember that we can help you organize your Camino so that you enjoy it to the fullest and count on assistance at all times.
What is essential to do the Camino by bicycle?
Doing the Camino de Santiago by bicycle requires carrying additional material that would not be necessary if you choose to do the Camino on foot.
That is why we are going to make you a summary of what you should not miss if you dare to make this pilgrimage on two wheels, in addition to what is essential if you do the Camino on foot.
Helmet: very important, never forget to wear it correctly fastened
Reflective gear for body and bike: especially for the earliest hours of the morning and for those stages with dense fog
Gel cushioned bike seat:you will appreciate it in the long run…
Bell: especially if you are going to do a very busy Camino, such as the French Way, it will help you not to collide with other pilgrims on foot
Waterproof saddlebags: you are going to go through puddles and under the rain, so it is important not to get wet or damage your personal belongings
Multitool: for any adjustments necessary during the Camino, they must have a chain-breaker and Allen keys
Camera and patches: punctures can always happen on the route, so it is best to have resources to solve them as soon as possible and to be able to continue at the expected pace
Besides these specific items for pilgrims by bike, you should not forget about the essential things to do the Way of Saint James:
Comfortable shoes and flip flops
Sleeping bag
Towel
Sunscreen
Your pilgrim credential
Passport or ID
Health card
We hope we have been of help to you, but if you need more information, don't forget that we are experts on the Way of Saint James.
Contact us so we can solve all your doubts!